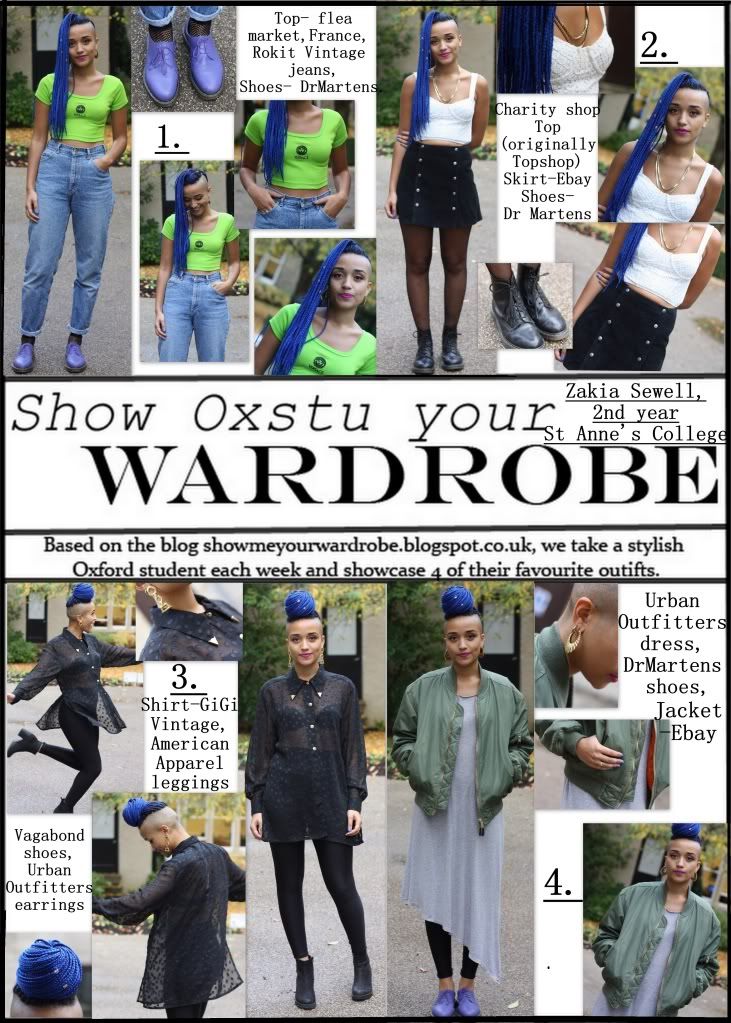 Zakia, the girl behind this week's 'Show Oxstu your wardrobe' answers a few questions on her own style:
How would you describe your personal style?
'Occasionally Butch'
Where are your favourite places to shop?
Charity/vintage shops; Urban Outfitters; Primark; American Apparel, and Ebay
How do you differ your day and evening wear?
In the evening I tend to put on a bit more slap 'n' show a bit more leg.
What trends are you looking forward to wearing this season?
–
Where would you say your greatest style inspiration derives from?
MTV circa 1994 (on this fashion ting from the tender age of 1!)
Do you have any favourite fashion blogs?
–
Are there any celebrities/public figures whose personal style you particularly admire? If so why?
Grace Jones and Sun Ra 'cause they keep it freaky.
What would you say defines Oxford style compared to where you're from?
£££. Where I'm from most people rock Sports Direct clothing from head to toe.
Liked reading this article? Don't forget to share it on social media!
Want to contribute? Join our contributors' group here or email us – click here for contact details