There will never be an end to the release of comeback albums. There will always be disbanded groups who either want to make music again, want to make money again, or just want to be remembered again. When a band with at least moderate success lies dormant for a few years, the temptation to make a 'comeback' record becomes all the stronger, for better or worse. Although most reunion records will be devoid of anything creatively noteworthy, there are some bands who have bucked the trend and released records which stand shoulder-to-shoulder with their previous material. Here, we have gathered some of the best and some of the worst releases of original material from artists hoping to revitalise their careers.
The Triumphant Return (the Good)
Barrence Whitfield and the Savages, Dig Thy Savage Soul. (2013)
This is the album that inspired this article. The second record after a 25 year absence, this is Barrence Whitfield and the Savages' proper comeback record after their reunion outing on 2011's Savage Kings. Dig Thy Savage Soul brings back the swagger, the hip-shaking and the pure energy that made their releases in the 1980s so excellent. So do yourself a favour, and play this record at a raucous party in your parent's garage. The roar of Whitfield's vocals and the swing of the Savages are bound to raise the temperature up a few degrees.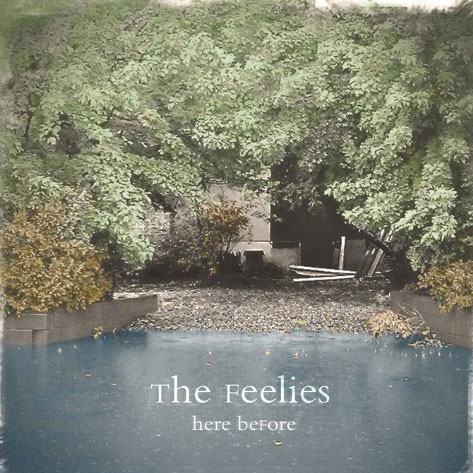 The Feelies, Here Before. (2011)
Whenever anyone contemplates reunion records, it is certain that The Feelies' strong effort on Here Before will get mentioned. Jangly in all the right places, it stays true to the band's unique sound which clearly had a lot of impact on the indie and alternative bands of the 1980s, like The Smiths or REM. Far from musically dimmed from age, Here Before showcases a brilliant and driven attempt to make good music again.
Kate Bush, Aerial. (2005)
It's not technically a reunion, but being nominated for a two Brit awards and sounding almost nothing like much of Bush's earlier material, this album had to be included. Less dramatic in performance and more subdued in tone, Bush embraces her newfound domesticity. On "Mrs. Bartolozzi", she even turns watching a washing machine whirring into a sensual act. '"My blouse wrapping around your trousers," she sings. "Oh, and the waves are going out/ my skirt floating up around my waist." Ooh, you make washing fun. It's all I wanna do.
Portishead, Third  (2008)
With the release of Dummy in 1994, Portishead made a name for themselves with their melancholy trip-hop, and their (surprisingly) third release brought them out of the ether without lightening up on jot. This was far from a bad thing, however. Needling guitar riffs and beats which drop unexpected and lift each track to its ambient potential. "Machine Gun" in particular is a heavy highlight.
The Mediocre Return (the Could-Be-Better)
The Beatles, The Beatles Anthology (1995-6)
To be clear, it is only the new tracks found on the Anthology which count as reunion material. Based on earlier John Lennon recordings that the other Beatles recorded their own parts over, "Free as a Bird" and "Real Love" aren't technically terrible recordings. The guitar work of George Harrison is as well placed as ever, and the chord progressions on both tracks are actually quite interesting movements. But they feel slightly dirge-like, meandering without proper purpose or destination. Thus, compared to the richness of the back catalogue included on the Anthology, they do not live up the past reputation the Beatles clearly deserve.
Guns N Roses, Chinese Democracy. (2008)
Again, like the 1990s tracks from the Beatles, Chinese Democracy isn't a truly terrible album. Axl Rose' vocals sound crisp and powerful, and the album does possess a sound which gets under your skin in places. But plagued with difficulties in production and choice of musicians, as well as the public's growing distaste with Rose' frankly twattish behaviour led to this album being a vision of mediocrity. Anyone at Reading Festival in 2010 will understand what kind of behaviour this is.
Cash-Back Upon Return (the Bad)
Kiss, Sonic Boom. (2009)
Having a deal to sell your record exclusively in Wal-Mart doesn't scream creative integrity. Recorded by only two of the original members of Kiss (Paul Stanley and Gene Simmons) this album is an unnecessary, cash-in record with little tracks of standout merit. It's really not what one expects from a band with their own range of action figures representing the band, and ornament pieces to go with them.
Grandmaster Flash, The Bridge: Concept of a Culture (2009)
While undoubtedly legendary for his work in the 1980s with albums like The Message, The Bridge sounds as if Grandmaster Flash is trying to keep up with the progressions in club-dub music over the last 10 years, but remains out of his depth. His production on tracks with a range of guest musicians is lacking in clarity and tightness, so tracks like "Here Comes My DJ" sounds cluttered and messy, even though it has a seriously strong beat. ADJ of reverence, this album is beneath the talents of Grandmaster Flash.
Stevie Wonder, A Time to Love  (2005)
This album is a really sad one. Not so much for the overall mood of the record (although it seems at times to be made for dead-end bars in fast cities), but for the purpose and heart behind this record. But even with that, it's just rather forgettable. No strong riffs or melodies stand out in a crowd of sweet nothings, and with a heavy heart this goes to the 'poor effort' part of this list.
Poison, Hollyweird (2002)
The biggest names in glam-metal in the late 80s, this is an album of silly lyrics and silly sentiments. The whole thing is tightly performed and produced, and if released in their heyday would be a slamming album. But in an era where glam-metal is less a musical outlet but more an embarrassment, this album is wholly out of place. At least Steel Panther have the comedy value to be a guilty pleasure.