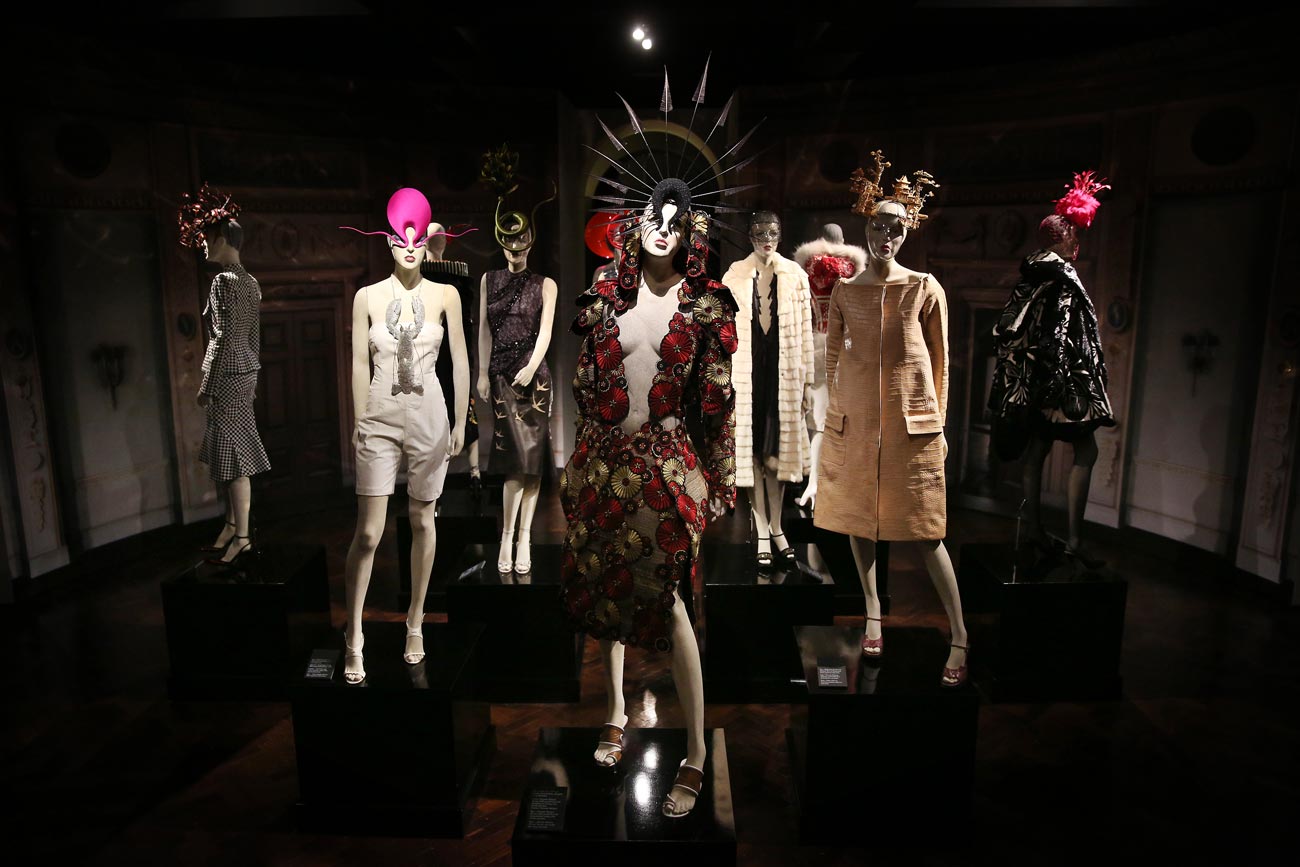 Her name is a statement.
Isabella Blow, the style powerhouse attributed with discovering Hussein Chalayan, Alexander McQueen and Julien Macdonald and bringing them to an international stage, had a short but inimitable life, punctuated with daring hats, unforgettable fashion spreads, and a penchant for wearing un-matching shoes. Gorgeously exhibited at Somerset House in Strand, her life and works are fascinating foray into the mind and works of the stylist and fashion director of Tatler and The Sunday Times, who started life as a down-and-out aristocrat in the crumbling ruins of an empire, before working her way up into the lofty echelons of the fashion world.
The exhibition occupies dark, clean, minimalist rooms and amalgamates her history with the physical relics of her discovery. Alongside glittering iPads which adorn the walls and repeatedly play the early runway shows, resplendent – offering almost bitter nostalgia of the 90s where models had breasts, smiled, and practically bopped down the runway – of a then-unknown McQueen and Julien Macdonald are the works themselves – some rather sweetly unremarkable, offering only subtle glimpses of the irrevocable impact their works, especially McQueen's, would have to come. It is famously known that after seeing McQueen's first graduate collection – a murky but sexy Victorian collection based on the murders of Jack the Ripper, today definitely lacking the same shock but retaining the British pride and sex appeal – straight out of fashion school, Isabella purchased it in its entirety for £5,000. If it weren't for her public backing, the fashion world would be sorely lacking.
Doubtlessly the highlight of the exhibition was the hats. They made Lady Gaga look tame. Isabella was always followed by a shadow of an absurd silhouette due to her love of theatrical shapes and innovative designs. Seeing them in the flesh is a testament to the sheer impossibility of their engineering feat. They are marvellous.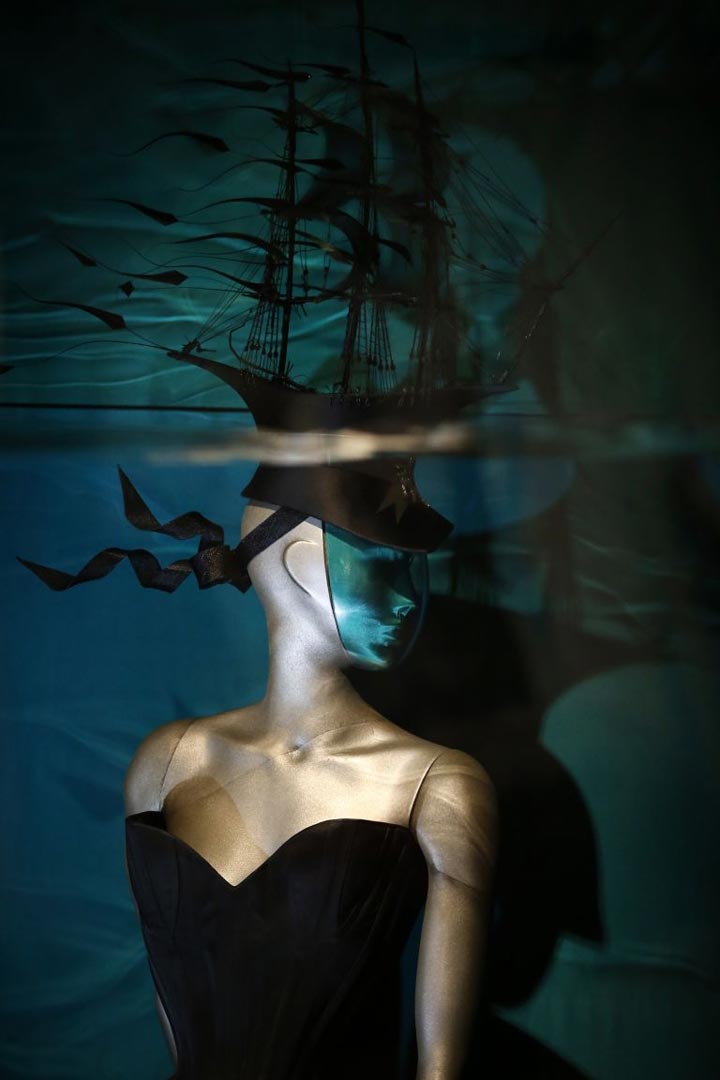 There is no shame in noticing that the exhibition was about clothes, about the inimitable and quirky style that Blows brought into the world, or the models she discovered, or the fashion stories she composed. It highlighted her love of the fashion narrative, her fascination with Renaissance designs and archetypes brought into a modern age. But for all its lacquer and veneer, it lacked a humanity. Installed beautifully, I wanted to see more of the woman behind the head-dresses, and while I will admit a shiver ran down my spine upon seeing that McQueen feather dress in the feather-flesh, I left feeling more excited about the clothes and less illuminated as to the life of the fashion star. It was not exploitative, just slightly removed and abhuman, which is perhaps fitting, given the transcendent and alien nature of her fashion.
The exhibition runs until 2 March, 2014.
Liked reading this article? Sign up to our weekly mailing list to receive a summary of our best articles each week – click here to register
Want to contribute? Join our contributors group here or email us – click here for contact details