Student living isn't always conducive to a good wardrobe. While students tend to get away with far more daring sartorial choices than most, there are other constraints on time and finances which mean we can't always dress how we'd like to. Then there's the pressure to look cool which, although subtler than it was at school, still plays a role in how we dress. One Somerville student told me that she had practically lived in a festival T-shirt during Freshers Week so that people would think "ah, she goes to festivals – she's cool."
At times it can be difficult to maintain a sense of one's own style, but OxStu is here to help. Using a highly scientific survey of my Facebook friends at universities both near and far, I've compiled this: your definitive guide to retaining your individuality at university.
1. Remember that anything goes 
As Ed at York pointed out "PJ's are always acceptable at university, it's the basic state of fashion." Nobody really cares if you're tackling your essay crisis in a onesie or white tie, and this is something to take advantage of. Danielle, a 6th-former who'll be starting university later  this year is looking forward to the change of scene. "It could be an opportunity to break out from a fashion rut that you've got yourself into. Because they're all new people, they wouldn't find it weird that you suddenly changed your style." This is especially true for freshers, but even if you've been here for years, the atmosphere tends to be one of acceptance. "I've noticed that people don't actually care whether or not their shoes go with what they're wearing, and it's actually a refreshing change. College was so different because everybody wore the same thing!" said Holly at Oxford Brookes. Want to start wearing bright yellow all the time? Do it. Been too scared to try oversized jumpers? Give them a go. Now is the time to experiment.
2. Don't feel obliged to follow trends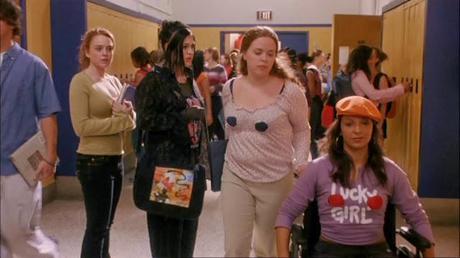 Just because a certain look is popular doesn't mean you'll feel comfortable or confident in it. Olivia, a student at Queens University Belfast, stated that she disliked keeping up with current fashions: "I have to wear things that are unique." But what do you do if you want to try out trends without compromising your own sense of self? Amber, who has spent the last few months in Liverpool, where shopping is an art form, has some advice: "it's great to get a feel for other people's style, but if you see that there's a particular look making the rounds then perhaps pick elements from it that you like and combine them with elements from a different kind of style to make it more personal to you."
3. Invest in key pieces
When you have two essays to write, a play to rehearse, and a football match to play in, the last thing on your mind is looking chic. The answer, according to Amber, is to "get yourself some go-to clothes that you can mix up with lots of different things. Maybe a really striking jumper, a big necklace or a cool coat/shoes." At this time of year, coats are a particularly good bet. Livi, an Exeter college student, told me about hers: "My decorative coat can be thrown over any old thing and it immediately looks like I've put in a sartorial effort." Meanwhile Stuart, a Newcastle student and the dapperest chap you're ever likely to meet, chipped in with the tip that "A fabulous selection of bow ties can spice up any number of otherwise mediocre outfits." Men (and women) of Oxford, take note.
4. Leave the High Street behind 
One major theme in my findings was a preference for charity and vintage shops over chain stores. Olivia even went so far as to say "I never shop in high street stores, I feel lost in them." Though it can be time-consuming to rummage through a second-hand shop to find something good, the advantages are numerous "It will suit your student budget and you can be sure that nobody else will be wearing the same" said Louisa, a member of 1940s vocal group The Spitfire Sisters and all-round queen of vintage. In Oxford, we're lucky enough to have various charity shops, markets, and vintage stores. The Ballroom Emporium (5-6 The Plain, Cowley), who provided the clothes and setting for our shoot this week, is a great place to find everything from oversized silk shirts and genuine military jackets to flapper dresses and moviestar-style sunglasses. For those who are unsure about what will look good on them, they even offer an individual styling service – ideal for finding that perfect summer ball dress.
5. Variety is the spice of life 
Incongruity isn't really a problem at university, especially if that university happens to be London College of Fashion, as Amelia revealed: "it's no surprise to see people coming in head to toe in Givenchy or in 12-inch heels for a lecture. I dress how I've always dressed – others have no influence. Everyone is different here and that is what makes it interesting." Don't be afraid to be different, and that can even mean that you change your own style day by day. Jasmine at Birmingham told me "I can have days where stuff I'm wearing is quite unusual and I feel really good, but also days where I'm wearing muddy jeans and a raincoat and haven't brushed my hair. The alternation prevents boredom."
Featured image and 4th image by Jacob Sacks-Jones, all others linked to source