The decade of Blair's election and of Mufasa's tragic demise is maybe most notably known for its ending in the Millennium, but it did have some well-defined styles: some of which can be seen all over high street shops and celeb culture this Spring. As we head into the new season, all the annual floral trends re-emerge, with pastel, ice cream and candy palettes pulled from last year, making it feel as though 'new' looks for spring aren't really that new at all. So let's change tack: what's old? Which Nineties fashion memory might you find yourself indulging in this season?
The Jelly Shoes
Dotted about the high street in their original shape,with on-trend (and also Nineties inspired) block heels and thick soles and even the suspended-glitter effect. Some designers have even completely reinvented them into other classic shapes, bringing a new lease of life to the material. These 'Jemme' ballet flats by Ted Baker at House of Fraser or these surprisingly delicately detailed ones from Vivienne Westwood show great textural and colourful versatility. Although they can have plenty of practical qualities (being caught in April showers, or drinks showers, for example) beware of going for lower quality, which tend to be almost brittle, so uncomfortable. You might find you can afford to go for a nicer pair, considering that they're very difficult to spoil.
Cropped, well, Anything
Some form of cropped jean or pant can come in handy any spring; after all, it's that in-betweeny length that doesn't quite boast of total confidence in the English weather, yet refuses to be completely pessimistic. But more notably, I've noticed cropped jumpers in a few places (to be clear, cut above the belly button). Outrage may ensue – mothers everywhere will brandish warm vests in the face of our wild teenage abandon, and in return we will blast Nirvana's 'Smells Like Teen Spirit' at high volume.  Well, maybe if your concept of cropped looks something like Britney in her gym attire from 'Hit Me Baby One More Time'. In those Spring candy and pastel shades, cropped tops and knitwear can look sweet and even ladylike, or quirky with tough work boots or a bomber jacket.
Twisting Up Tartan
The traditional time for this winter woolly staple has come and gone – or so you think. But all in pretty pastel shades, tartan can be in fact a very wearable pattern. The pattern retains the best of its traditional charm in slightly heavier fabrics, and this can make pieces such as this one from New Look perfect for transitioning into summer. The pointed white collars accompanying this tunic cut of dress mirror a wide Nineties trend, one worn whichever on-screen style gang you were following – Goth girl school skirts (to be worn with bad attitude) like the witches of 'The Craft', or the preppy clique featured in 'Clueless'.
Make it your own
So a dichotomy has emerged: each clique had its own distinctive style, it's true, but that doesn't make them at all mutually exclusive – there can be a huge pay off in mixing styles. The girls of 'The Craft' had a tendency towards darker tartans, which in a modern alternative can be used in unexpected ways like these Doc Martens in original eight eyelet form, which might look interesting when pattern clashed with floral or light, floaty laces. If, on the other hand, you're going for prep, try any and every velveteen hair accessory you can find, along with Daddy's-girl pearls and soft sweaters. The 'Clueless' look was a little prim and proper – but it's not all about the hemlines, so stay cool in mini length skirts or spaghetti strapped day dresses. If you want to take a more mature approach, then think 'Sex and the City' – who doesn't secretly crave a dive into Carrie's lush walk-in wardrobe? Her collection was maybe more a gathering of all good things from previous decades, but she knew how to put them together.
Eyewear
Although cat eye and Wayfarer frames still rule spring/summer looks this year, circular rims have started to feature in sunglasses ranges. At first popularised by Lady Gaga and then Rita Ora, they can now be found in shops such as River Island. And why not bring a little festival to the streets of Oxford early this year with some brightly tinted or wildly shaped glasses à la Elton John – keep it to merely a nod to the nineties though, by choosing chunkier modern rims.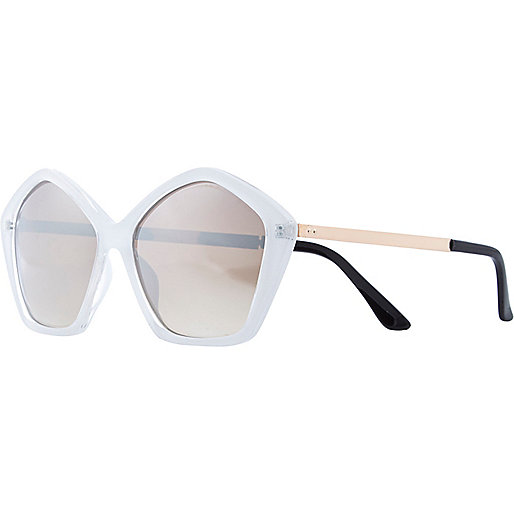 Even with the tidal wave of vintage trends in recent seasons, old is the new 'new'. There are some fun trends to play with that can make all the spring staples feel fresher – and the nostalgia can provide a little light relief to your wardrobe. Pick the modern alternative if you like, but I promise you'll have more fun going with the (maybe slightly cringey) originals. So what are you waiting for? Get stuck into a Youtube binge of 90s songs, and start dressing like it's 1999.