That student loan has to cover a lot – but there's got to be enough leeway there for you to look fantastic and feel guilt-free at the same time, right? I've heard dedicatedly eco brands described as only for "yummy mummies with a middle class budget", but there are plenty of other ways to go green when it comes to fashion.
Charity shops can often hide some real gems at low prices, raise funds for worthy causes and do less harm to the environment. If your hidden gem isn't quite right, it's worth trying a little experimentation with customising – bleach, stitch and snip until you're happy. My favourite finds are oversized shirts to pull over floating day dresses for a grungy festival look, or real leather handbags that will wear well no matter what kind of hell I put it through.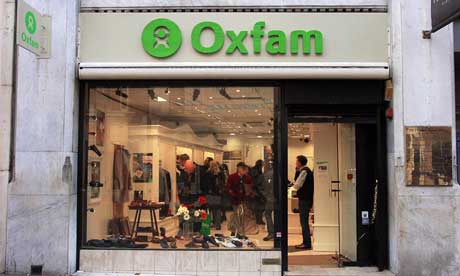 Vintage also offers unique pieces –  try markets or events like 'LouLou's Vintage Fair', where a huge variety of sellers gather and are competing for your attention – for the best prices and freedom to haggle. Counter-intuitively it is the older pieces that might prove to be the sturdier, coming from a culture before the mass production of clothing and PVCs (which turn brittle and flake easily).
But if your fashion budget is literally zero, try a wardrobe swap. This can be a good option for ball gowns, since they look so different on different people and are maybe the pieces in Oxford student wardrobes that are the most expensive, elaborate and labour intensive to originally produce. Swapping can also let you borrow a friends' style you admire and find what works for you.
If you're on the high street, though, several brands offer ranges with an ethical prerogative: Topshop's 'Reclaim to Wear' pieces are made from offcut stretches of fabric from the production of their main lines; H&M have a collection of sustainably produced items with tops from £7. However, on the other side of the coin H&M production plants in China have recently been connected to water pollution – although the company are making amends, this might suggest they're not as squeaky green as their PR suggests.
These are mostly awareness campaigns (arguably PR stunts) – so make sure that the individual item you are buying is from the eco-friendly range. Monsoon take a more comprehensive stance on the ethical responsibility of fashion: their products are not only partially handcrafted in standardised working conditions, but are also made largely from traditional materials such as cotton, which are biodegradable and whose production releases fewer chemicals into the atmosphere and water.
But who are the worst offenders? Gap and Primark are the first to come to mind for sweat-shop scandals, but due to economic pressures the majority of high street brands have resorted to production overseas where labour is cheaper and green policies are more relaxed than in the UK.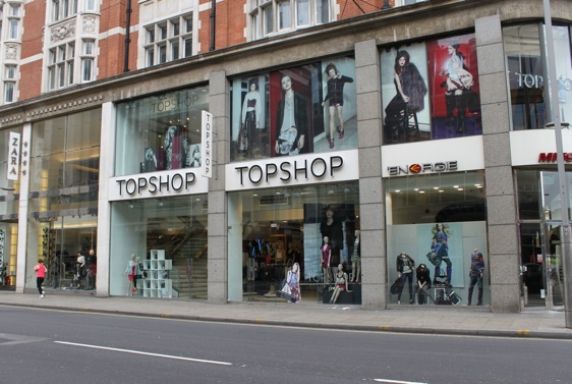 So if they're cheap and piled high, seemingly too good to be true – it might be. If you're concerned about the policies of your favourite store, reliable and independent data can be found on www.ethicalconsumer.org. The best way to be eco-friendly in you clothing might be to slim down your wardrobe all together: think Gok Wan's motto "Shop Less, Wear More", and make sure that shopping is doing the least harm possible.