If you're looking for something to pull on during a morning following an all-night club fest, it's probably best to keep it simple. But taking a few minutes to make those finishing touches can really pull an outfit together, if you have the time. So, how can you look your best whatever the weather for lectures? Let's go top to toe…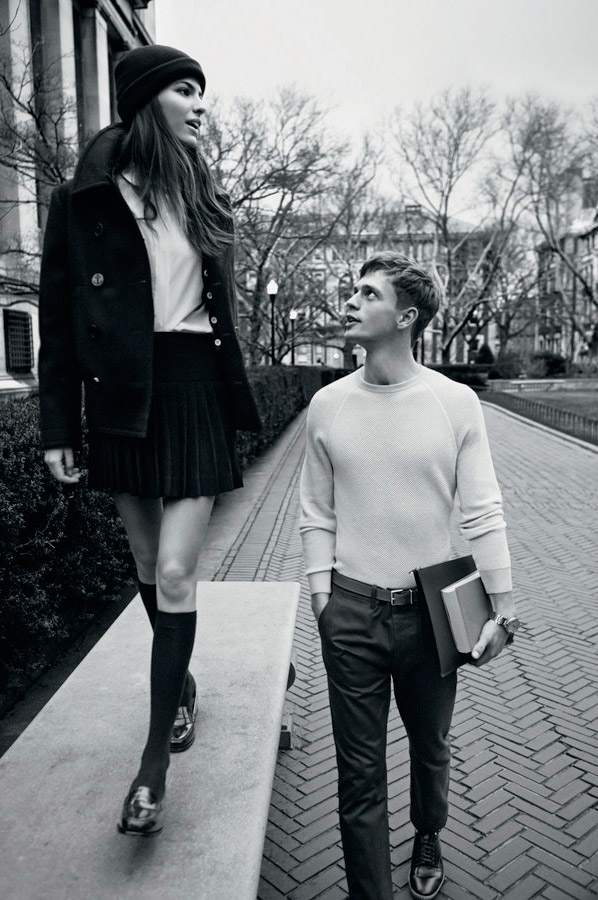 Firstly, the head: that vital part of your body that greets all those lovely people who study your subject (and the lecturer too!). For when you're running low on time, go for freshness over cover up – a facial cleanser and good moisturiser will set you up for the day much better than just hiding under any slap you can find in the final one minute countdown before dashing out. And never forget the hair; here are my top 5 essentials that are in my hair kit right now…
Hair oils (ones offering specific plant-oil benefits tend to work well, since they're intended to nourish rather than just slick the hair)
Dry Shampoo, try to find one that leaves less tell-tale residue, or doesn't have to be brushed out at all.
A sulphite-free shampoo and conditioner combo: they leave your hair in good condition because unlike the conventional kind, they don't strip the hair of its natural oils.
A deeply conditioning mask (my favourite right now is this marshmallow scented one from Percy&Reed)
A hairspray that mists really finely – Elnette is the classic, but Umbertto Giani is also great for light coverage when that mane just needs to be kept down, or kept back.
Next, the torso. This is where key slouching positions always demand a lack of structuring in the vital spinal area, essential for morning lectures (when I'm usually horizontal in my chair, just not quite ready to relinquish the sleeping position I was so comfortably in not an hour ago). Something that can really work is a shirt worn 'the Gwyneth Paltrow way' – it looks effortless, and in fact is effortless to wear, since a shirt like this requires less care than its pristinely starched counterparts. Use it to shrug on over a simple camisole, or else as a mid-layer to add instant texture to your look in seconds. For colder weather, maybe a waffle-knit jumper or cutesy cardigan might be a better bet.
But if you're an early bird, giving yourself the time in the morning to pick out something that you enjoy wearing can brighten your attitude for the whole day. Weather getting you down? Invest in a quirky printed waterproof to fend of the rain. Not a fan of the lecture? Invoke the powers of bright tribal or floral prints to banish the blues. Just because you need to hide away in the library / your room / a well of despair for most of the day, doesn't mean you can't dress for you. Don't worry if you feel a little overdressed in comparison to the sleepy-heads in the lecture hall – variety is the spice of life, and the most important thing is to enjoy what you wear. So, think comfort and fun – but be prepared for April showers (and anything else that might put you off your game).The most important thing is to make sure you get the most out of the lecture, but it can't hurt to feel fabulous while doing so. Bring on Michaelmas.
Featured image from here