The end of summer looms. August has begun to blur dangerously with September. Uni work can no longer be contemplated with the breezy dismissal of, 'it doesn't matter, term doesn't start for months!' It is dark before 9pm. And as summer comes to a close, so does the nation's fling with the best/worst thing on television: I refer, of course, to Love Island 2021. 
It's been a rocky season, marred by a conspicuously dull start, some uncomfortable moments, and hard-to-watch behaviour (looking at you, Faye). Yet as the Islanders prepare to waltz off into a sunset of PrettyLittleThing deals, club visits, and a lifetime of shilling on Instagram, their performance on the show must be evaluated: who has triumphed, and who has disappointed? Who will be remembered, for reasons good or bad? Who needs to be kindly, but forcefully, told that brown lipstick is Not A Look For Them (looking at you, Faye)? 
Let us grade them, according to their value to the series overall:
TOBY : A*
For all this season's flaws, it will be forever remembered thanks to one standout contestant, whose behaviour was so chaotic, so meme-able, and showed such a genuine evolution over the course of the show that he has earned his place in the British reality TV pantheon. I am of course referring to the man, the myth, the legend in Crocs that is Toby.
Early on Toby was an easy target for viewers' hatred due to his propensity for acting according to the whims of an organ that wasn't his brain. How he managed to persuade not one but four of the girls to get off with him, with only that rubbish beard and a questionable grasp of the English language to his name, is beyond me.
However, Toby has endeared himself to the viewing public by learning from his mistakes and becoming a genuine positive force in the villa. Seeing him quietly but loyally sitting outside the toilet whilst Jake stropped about being accused of insincerity provoked real warmth in my twisted dead heart. And of course, his strange mix of horniness and childishness made him prime meme material: 'mum says it's my turn on the Xbox'/the weightlifting/closing his eyes and drawing the letter 'e' in midair as he wasn't sure how it was written (????). 
Godspeed, Toby. The nation is behind you.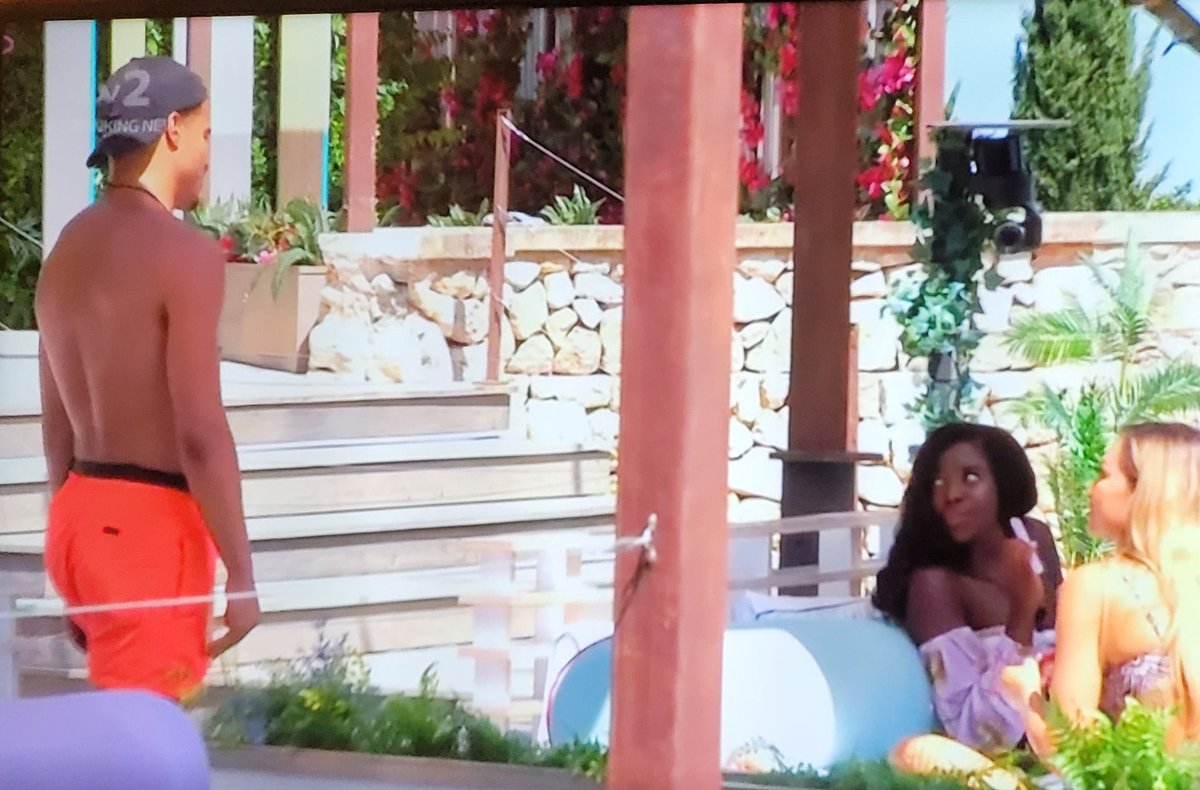 HUGO : D-
It is easy to forget, as we judge from the comfort of our sofas at home, that Love Island is a brutal and highly professionalised environment: it is essentially the British Championships of shagging. During the Tokyo Olympics it was suggested that normal people should perform alongside the athletes, just so we can appreciate how talented they really are. On this count, Love Island was ahead of the game for once: how else can Hugo's inclusion in this series be explained, unless to prove how thoroughly most would be humiliated if they had the arrogance to think they were good enough for the villa?
Combining the 'nice guy' demeanour and sexless cringe of previous non-favourite contestants Dr Alex and Curtis Pritchard, Hugo was a necessary control (and evil) to include in the Love Island experiment. Looking at the gorgeous influencers and models that usually populate the place, it was horrifying to watch the screen and see what might happen if you – yes, you – decided to enter Love Island.
You, dear reader, would be Hugo, exuding all the sexual charisma of socks with sandals, awkwardly saying 'job done' after finally managing to get off with someone, crying pathetic tears because you accidentally offended two women of far greater sexual and argumentative power, and rejecting girls throwing themselves at you for the chance to spend more than 15 mins on primetime ITV2 because you're hung up on someone else. 
Whether you would choose to embarrass yourself by making a play for that 'someone else' in a melodramatic recoupling speech on national television is another matter. But Hugo caused such a stir this year because his anti-game was too close to our own reality for comfort, and that is why he has to be considered a standout contestant regardless of my own personal distaste for his constant friendzoning, and the fact that he once asked Amy if she wanted to go for a 'chit-chat-choo' (CRINGE CRINGE CRINGE).
Hugo is also a graduate of Oxford Brookes. I'm not sure why this explains a lot of his behaviour, but it does.
CHLOE: A-
Deserves her high grade for two clear reasons:
"No wheey" 

When Liberty declared, "I do bring a lot to the table" and she replied with, "Bruv, you

are

the fucking table".
Also, she's from Bicester, meaning we can basically claim her (and by extension Toby) for Oxford (right?).
AARON : C+
I bet you'd almost forgotten about Aaron. Those who leave before the carnage of Casa Amor seem to have existed in another life, or indeed another villa. Aaron was a very average LI contestant, but stands out in my mind for his jarringly casual misogyny (his turn-off being 'women with arm hair' caused my eyebrows to raise several miles into space) and having a voice akin to a stoned Kermit the frog. 
I say 'almost forgotten', because sometimes when I close my eyes, the last thing I hear before I fall asleep is him reminding me to 'chill' in those dulcet bleating tones.
MILLIE AND LIAM : ???
Favourites to win at the time of writing, but I personally am unsure whether to support or revile them. Millie is beyond reproach, and is almost guaranteed one of those million-pound fast-fashion deals for having been this year's requisite Scorned Woman. It does seem a little wrong that the best way to guarantee financial stability post-Love Island is to be cheated on, but, as Karl Marx once said, you have to break some eggs to make an omelette.
Whether Millie and Liam will last beyond the villa is also in doubt. She has forgiven him for his shameless snogging in Casa Amor, and they seem to be having quite violent sex every evening in a nightly ritual I can only describe as the Inverse Hugo Experience. The way he looked at her as she played her silly piano solo on one of the villa's terrible trestle chairs was reminiscent of true adoration. Am I too cynical for not buying it? Or is Liam's scarily lifelike Frank Sinatra leg tattoo just off-putting? The jury's still out.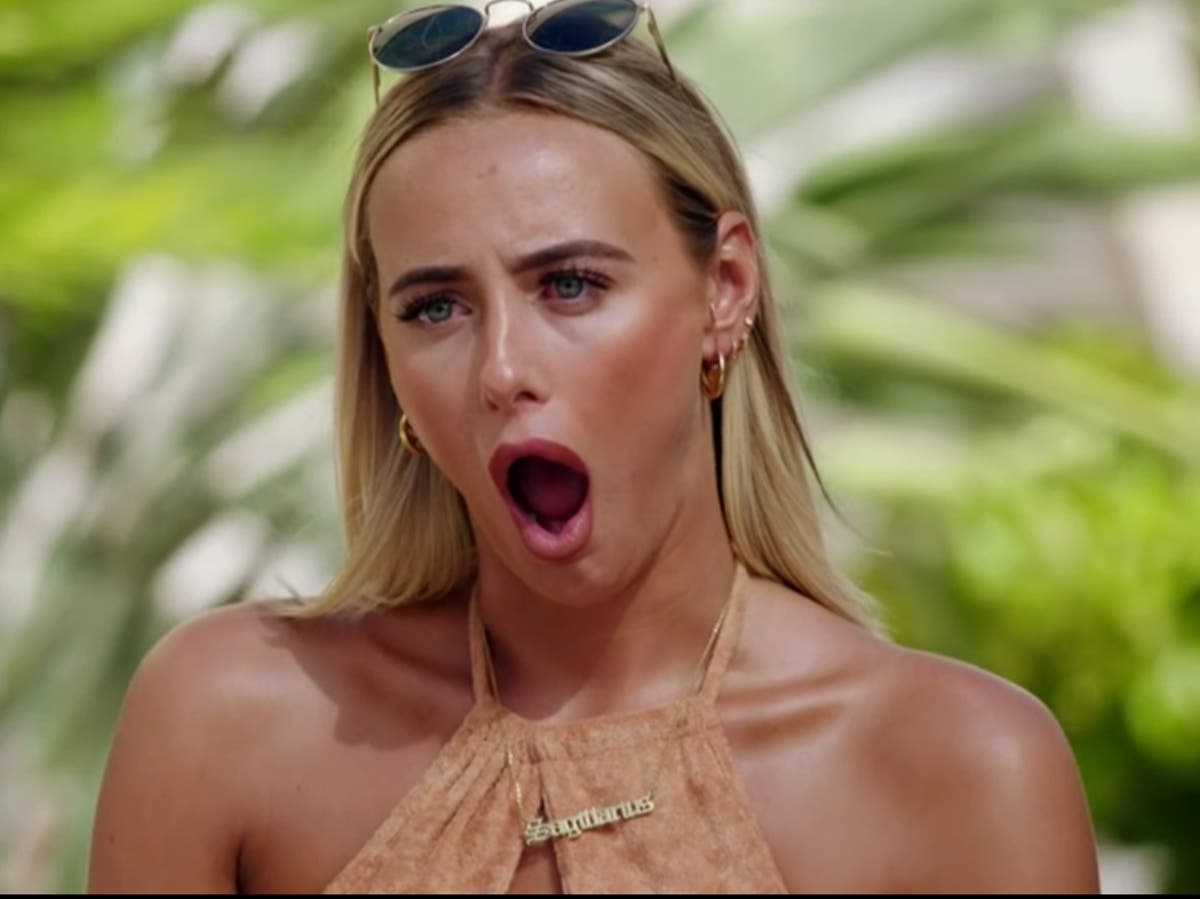 JAKE AND LIBERTY : F AND A, RESPECTIVELY
One 'water engineer' out in Mallorca is absolutely kicking himself at the moment, for totally and utterly fumbling the bag. The £50k could have been his, if he'd just had the decency to keep his mouth shut. Coasting by with the gorgeous intelligence of Liberty to prop him up, he could have won the whole show. But no, he had to go around Casa Amor gleefully encouraging the boys to 'explore their options', tell Liberty he loved her as an easy way of avoiding further argument, and perform a strip routine with such pitiful eagerness I needed to wash my eyes out afterwards.
Jake seemed to think he could hide his clear villainy behind a West Country accent and the illusory appearance of 'banter'. His falseness would have been more entertaining if he wasn't so obviously sincere on other more worrying occasions, such as in his desire to ruin the boys' chances of winning/live vicariously through them during the Casa Amor days. 
Props to Liberty and the omnipotent 'women's intuition' for realising that their relationship wasn't worth the cheap magnetic bracelet it was founded on. She is beauty, she is grace, and she will end things with you so beautifully and gracefully that I think in his final moments on the show Jake felt remorse for something other than the boohooMAN deal that had slipped through his fingertips. 
LUCINDA : B-
'Reeeeaaaallly?'; 'Do you liiiiiike me?'; 'We were literally eating Special K with raspberries on and now he's gone.'
These were Lucinda's only notable contributions to the villa. She came, she saw, and she conquered all the men who queued up to slobber over her, yet sadly failed to progress far enough in the show to secure that lucrative PLT bag. Makes you tear up, doesn't it? Still, even Shakespeare couldn't say 'I love you' better.
FAYE: C-
The definition of 'can give it, but absolutely cannot take it'. At first I was willing to excuse her hyper-sensitivity as the result of bad relationships from the past. However, there came a point where her poisonous hostility to any and all criticism/conflict/disagreement was less entertaining and more uncomfortable, especially when directed at the virtuous Teddy, who should probably be knighted, or at least given an OBE, for taking this much shit from Faye solely in service of the nation's 'entertainment'.
RACHEL/BRAD/CHUGGS/SHANNON/SHARON/DALE/BRETT ETC : D-
Do you remember these people? I hardly do. At one point, you knew who they were. At one point, what they did on the show mattered to you. At one point, their names trended on Twitter for a whole glorious hour. 
Now, quickly dumped from the villa and forgotten by everyone, they are certified members of the Z-List, doomed to hanging around in the comments of the official Love Island Instagram desperately fishing for followers. Sad reacts only, please.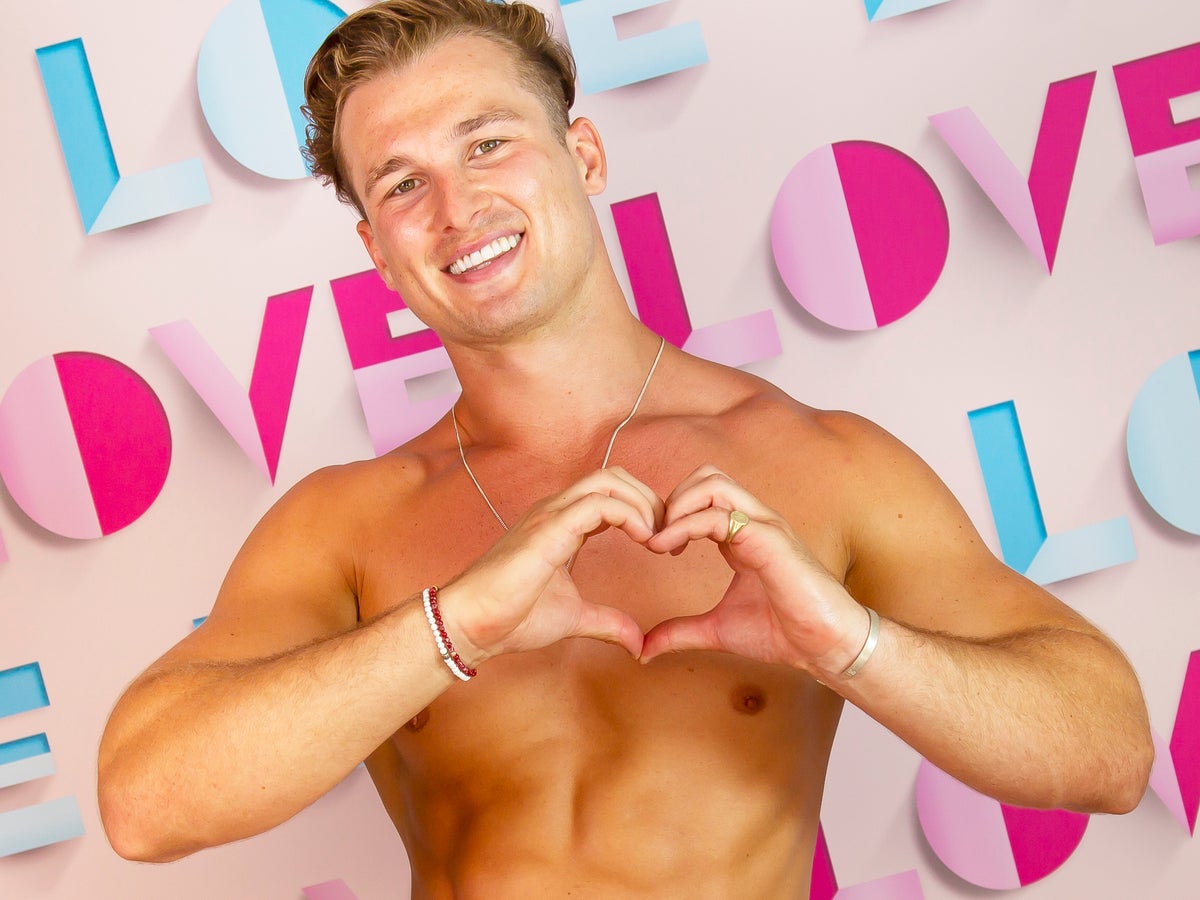 THE PRODUCERS : SEE ME AFTER CLASS
Never in the history of the show has producer interference in the show been so obvious, or so callous. From Shannon being dumped after a mere 24 hours, to the misrepresentation of Teddy's behaviour on the postcard, to the choice of footage selected for the infamous 'film night', the LI producers let themselves down this year.
It's one thing to preach #BeKind, but to practise it is something else. Attempting to make the discourse around Love Island and its contestants 'nicer' is basically useless, since 90% of the show's appeal rests in judging, memeing, and bitching about the contestants. However, the producers themselves are also ruthless hypocrites in this regard: having disposed of the famous lie detector/headline challenges in the name of mental health, they are nevertheless happy to play with the contestants' feelings by medium of tacky oversized postcard, or edited 'film night' reel in order to stir the pot. 
I would rather the ruthless negativity of Love Island was simply accepted, rather than messily disguised. Yet at the same time, the overwhelming predominance of the show and the tragic deaths associated with it place the producers in a constant dilemma. Caught as they are between their pretentions at #BeKind and the howling demands of the public for never-ending drama, it is difficult to see Love Island lasting much longer without swallowing its own tail in an attempt to satisfy both extremes.
This, along with the lower calibre of the contestants and their heightened awareness about being on TV, seem to point to Love Island heading for a slow, painful decline equivalent to that of the Roman Empire (their combined cultural impact and hold over the public imagination an obvious and not at all exaggerated comparison).
The question is, how many will hang around to watch it? Twitter user @katelatemate11 probably best summarised viewers' feelings when she said, of a dull episode last week, 'I hated every second of that and best believe I will be back watching at 9pm on the dot tomorrow'.
Before they are replaced by the next batch of oiled-up contestants, then, all that is left to say to the Love Island class of 2021 is: ave atque vale. For 2 months you made our 9pm from Sunday to Friday that little bit funnier, meaner, and stupider.